Insect Infestation Inspection
Wood-destroying insects can do substantial damage to a home in a relatively short period of time. Don't wait until it's too late to find out if insects are causing damage to your home.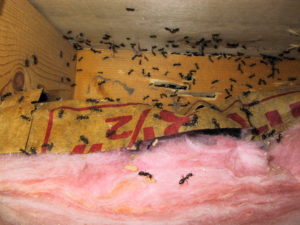 Up-Country will conduct a wood-destroying insect infestation inspection to determine whether an active infestation exists and whether there has been any damage. These tests conform to the FHA/VA requirements. Necessary forms for FHA/VA financing will be completed and provided to you.
For additional information on insects and insect infestation, please see our Useful Links page.