Our staff is made up of highly qualified individuals who have broad backgrounds and certifications. 
Who We Are: Our Inspectors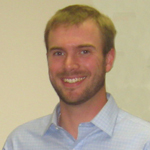 Aaron Despres
Aaron, the president of Up-Country Building Inspectors, Inc., is a native of Harpswell and has a masters degree in geology. He also has experience drilling wells and building houses. In his limited spare time he hauls his lobster traps. In addition to inspecting houses since 2007, he has a strong interest in residential energy issues, including renewable energy usage and home performance.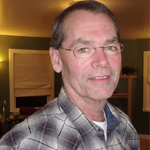 Steve Purdy
Steve Purdy has been a member of the Up-Country team since 1999. In 2000, he became a certified ASHI member (now designated an ASHI Certified Inspector). Steve has been a long-time resident of South Portland and enjoys working on home improvement projects, hiking and cooking.
Credentials
ASHI Certified Inspector, #203961 (Verify ASHI Status)
Registered Radon Service Provider, #RSM411
Certified Residential Thermographer, #201505191010
Licensed Structural Insect Inspector, CMA#12720

Hugh Savage
Hugh Savage is the previous owner of Up-Country Building Inspectors, Inc. He has been with Up-Country since 1994 and has completed over 4600 inspections of residential and commercial buildings. While Hugh has retired from performing building inspections, he is still involved with the company in an advisory role. Hugh is a civil engineer registered in the state of Maine.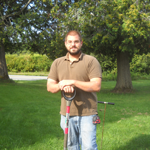 Justin Bane
Justin Bane joined the Up-Country team in early 2011 to conduct septic inspections and well recovery tests. Justin returned to Maine after serving in the Navy for nine years. He has a broad background from graphic design to residential construction.
Credentials
Onsite Subsurface Wastewater Disposal System Inspector
Registered Radon Service Provider, #RSM422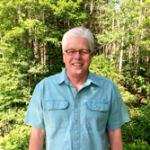 Greg Moos
Greg Moos joined the Up-Country team in early 2015. He and his wife came from the DC metro area in 2004 to buy a bed and breakfast near Acadia National Park. They were fortunate Greg was qualified to handle nearly all of the maintenance in-house and didn't have to hire contractors for their historic home. Greg has a background in residential and commercial real estate where he spent many years as a director of engineering, moving into property management and eventually obtaining his Certified Property Manager (CPM) designation from Institute of Real Estate Management (IREM). After they sold the inn, performing building inspections seemed a natural fit for him to do what he enjoys most and does best.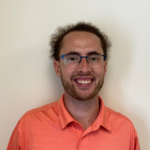 Philip Haas
Philip Haas joined the Up-Country team early in 2021. Phil previously fulfilled the role of operations director at summer camps in both Maine and New Hampshire. Phil is eager to bring his unique perspective managing one hundred year old camps and their related infrastructure to both home and septic system inspections. Phil lives in Edgecomb with his partner, Kelsey. When he isn't busy restoring his 170 year old farm house, he enjoys gardening and studying world history.
Credentials
Onsite Subsurface Wastewater Disposal System Inspector
Registered Radon Service Provider, #SUP50347
ASHI Associate Member #268790