Pre-Offer Building Evaluation
Tight on time
Is scheduling a Building Inspection not possible due to time constraints but you or your clients want a qualified set of eyes on a property?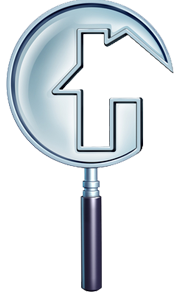 Up-Country can conduct a Pre-Offer Building Evaluation. The purpose of an Evaluation is to provide an idea of the overall general condition of a property when the ability to complete a general building inspection is not feasible or possible. Major systems of the building that are reviewed will include the roof, exterior, attic and interior walls, ceilings and floors, as well as the heating/cooling, plumbing and electrical components that are readily accessible.

A Pre-Offer Building Evaluation does not include the operation of appliances (including ranges, hoods, etc.), fixtures (including sinks, showers, etc.), or heating equipment (such as gas fireplaces/stoves, boilers, furnaces, etc.). The Evaluation will not include testing windows, doors, switches and receptacles, or the removal of electrical panel covers.
A Pre-Offer Building Inspection may take up to 90 minutes on site. Information will be conveyed verbally during the site visit. A written report will not be provided.
A Pre-Offer Building Evaluation is not meant to take the place of a Building Inspection conducted to the American Society of Building Inspectors (ASHI) Standards of Practice (or any other professional standards of practice). We strongly recommend that a Building Inspection be conducted on a property that is under contract. A Pre-Offer Building Evaluation is not a comprehensive safety inspection.